Years 5 and 6 – Owl Class
Welcome to Owl Class!
Mr. Holt-Williams is our class teacher with teaching assistants, Mr Davies and Mrs Lazell who encourage and help us to become confident and happy learners for life.
As the oldest class in the school, we have a lot of responsibility. We have lots of jobs around the school, for example being in charge of music in assemblies, helping to organise and run events such as the Macmillan coffee morning and the Christmas and Summer fairs.  We like to be good role models for the younger children in the school; some of us help by running lunchtime and break time sporting activities. These responsibilities make us independent and we enjoy them very much – it's nice to know that the adults in school trust us with such important jobs!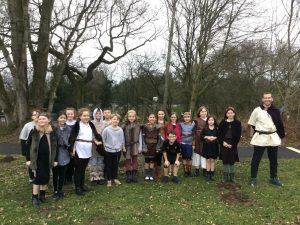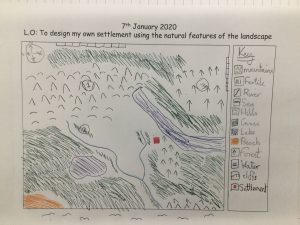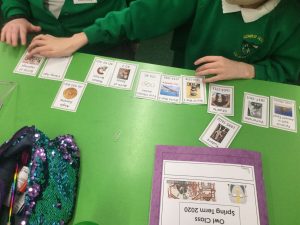 Topic overview:
This term in Owl Class, our topic is tribes. We are focusing on the Anglo Saxons and are learning about Anglo Saxon art, religion, invasion food and villages.
For more information, please see our project overviews:
Knowledge Overview Science – Forces
Knowledge Organiser Topic – Tribes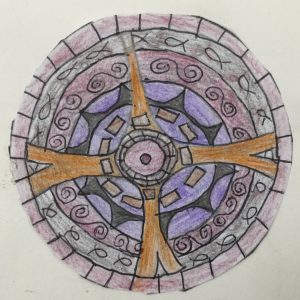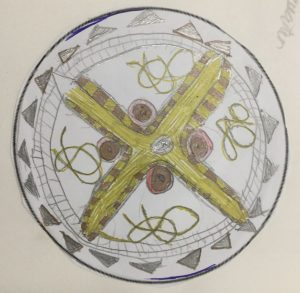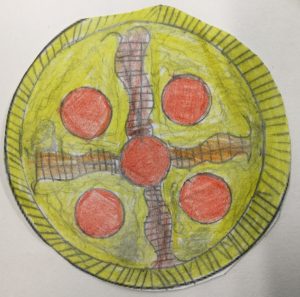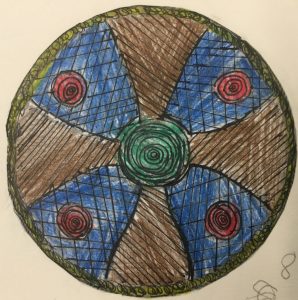 This half-term we will also be focusing on our science work where we will be learning about properties of forces.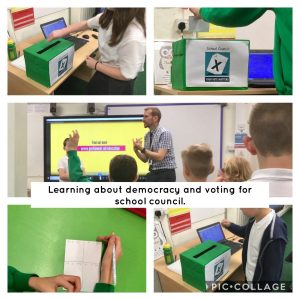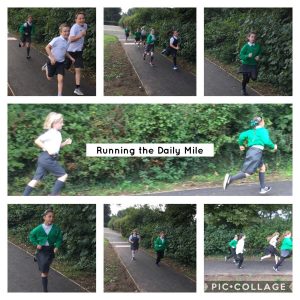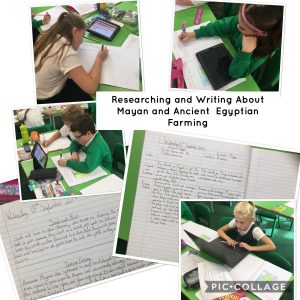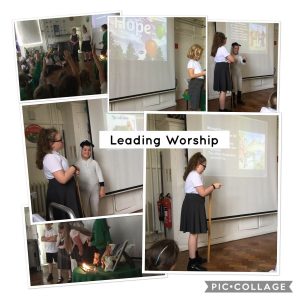 Useful information:
PE: Our PE day is Tuesday.
Daily 15: We go outside every day to complete the daily 15 on our fantastic running track with the aim of being able to run continuously for 15 minutes. Please ensure that your child has trainers and a coat in school daily as we aim to get out whatever the weather.
Reading: We use Accelerated Reader throughout the school. Your child will have a reading book with suitable for their current reading age which they should bring home daily and have in school everyday. They also have a reading journal which has their current reading age in and their zpd which is the number band which contains books at a suitable level of challenge for your child. Your child should be aiming to read daily for 15-20 minutes. It is still important that they read to an adult at this age and that you ask questions about the book during reading to check that they understand the text. Once your child has finished reading their book, they take a short quiz on the iPads in school which checks their understanding of the text and gives them a word count for the book. Each month, we celebrate the successes of children who have improved on their quiz taking accuracy and word counts. You will find your child's quiz scores inside their reading journal.
In school, we teach whole class and guided reading which involves either a whole class text or short focused comprehensions where we use VIPERS. We hold regular parent drop ins where you can see reading/spelling in action.
Handwriting: We follow a programme called Kinetic Letters which is a comprehensive programme to develop and 
improve children's motor skills, whole body strength and handwriting. More information can be found on the kinetic letters website. https://kineticletters.co.uk/
Click here for helpful information regarding KS2 SATs.
Years 5 and 6 – Owl Class