Our school
Our Vision and Values 
"Let your light shine!" (Matthew 5:16)
As children of God, our pupils will share their achievements in fellowship with the whole school community, in a loving and respectful environment. Together, all children and adults will show thankfulness for our world, and use our faith to challenge ourselves to fulfil our God-given potential. Our motto, 'Let Your Light Shine', shows how our talents and potential can be illuminated through the example of Jesus' love, and how Jesus' attitude can shine through our actions and words.
Our core values:
Love
✝️"Love is patient, love is kind"
1 Corinthians 13:4
Respect
✝️"Do to others whatever you would like them to do to you"
Matthew 7:12
Faith
✝️"Faith can move mountains"
Matthew 17:20
Thankfulness
✝️"There's always something to be thankful for"
1 Thessalonians 5:18
Fellowship
✝️"Encourage each other and build each other up"
1 Thessalonians 5:11
To view our recent SIAMS report, please click here 
Class and Collective Worship – Summer Term 2 2022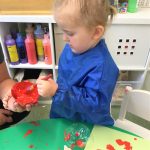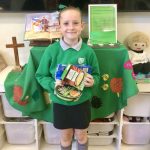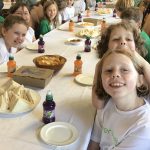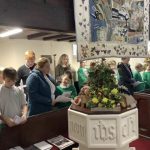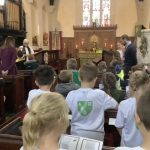 ---
Worship
Every day, we end the day with an act of worship in school. This is a lovely way to end the day, as the whole school comes together, which the staff and children enjoy very much. As a church school, our acts of worship are of a Christian nature. Acts of worship are conducted in a reflective atmosphere and are led by the Headteacher, other staff members, representatives from local churches or the children. Services for Easter, Christmas and Harvest are held at Holy Immanuel Church, Fauls, are led by Rev. Sue Armstrong and are attended by all children; parents and other family members are also most welcome to attend. Clubs, such as Bible Craft, support the our Collective Worship by following similar themes.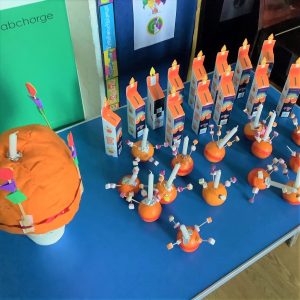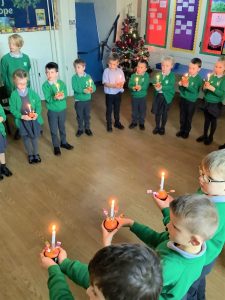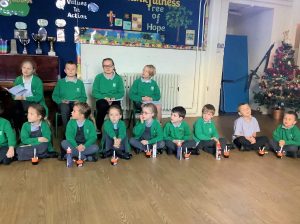 On a regular basis, worship takes place in classes, led by the class teacher or pupils. Children take part in activities linked to the our value 'theme' of the term. Occasionally, this worship takes place in our new Spiritual Garden, where children can take in their surroundings and reflect in a peaceful space. Children very much enjoy leading worship both in class and for the whole school, and are regularly encouraged to do so. Bible Craft club helps pupils to prepare to do so.
Please see here for our worship plan 
Our church leader – Rev. Sue Armstrong
The children attend Holy Immanuel Church in Fauls for Harvest, Christmas and Easter services, and Rev. Sue Armstrong leads these services. Children also visit the church at other times of the year to support their worship or their RE learning. Rev. Armstrong also visits the school weekly to lead worship. As a school governor, Rev. Armstrong monitors the Christian distinctiveness of the school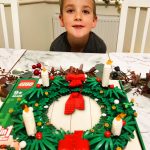 and supports the school in continually developing this. She says, "Having been an infant teacher and Brownie Guide leader before ordination, I particularly enjoy my role as foundation governor and the link between the church and the school. My dog Merlin is a 'Pets as Therapy' (PAT) dog, who visits Whitchurch Hospital and also regularly joins me for Worship at Lower Heath CE Primary School. He loves his work too!"