Rest Easy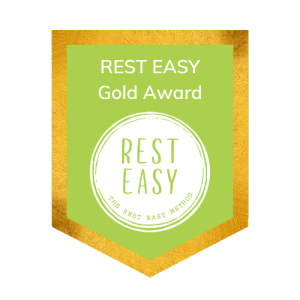 We are supporting children's emotions on a day to day basis – due to the unprecedented nature of recent years it has become even more important to protect the mental health of our children.
As well as our Zones of Regulation work, we teach mindfulness, emotional intelligence, resilience, empathy and self-awareness to our children via workshops and one to one Rest Easy sessions. Pupils in need of more targeted support work closely with Mrs Moseley, in our calming Rest Easy area, to develop personalised strategies and discuss feelings in an open way.
Please see our parent flyer here and further information on our 'Rest Easy' programme below.
Rest Easy whole school approach – see image below or click here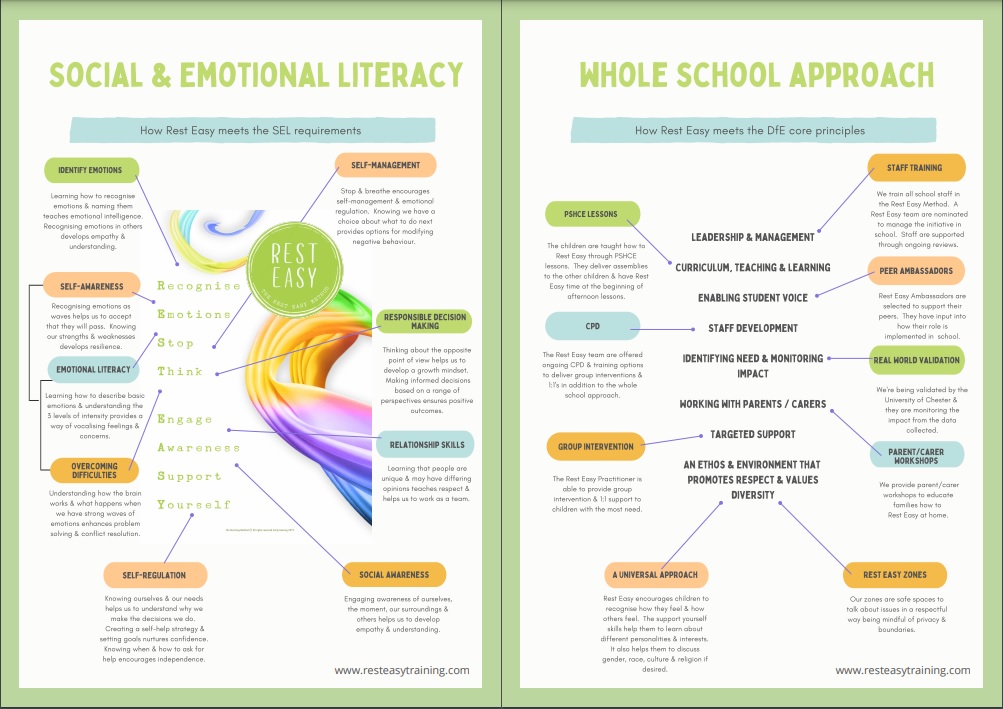 Activities for our pupils:
---
Rest Easy Gold Award
We are delighted to share that Lower Heath CE Primary School has achieved the Gold Rest Easy Award, this is due to the successful application of the Rest Easy Method in the following areas since 2019:
Our school has an in-house Rest Easy Practitioner.
School has a team of Rest Easy Peer Ambassadors.
All children have attended a Rest Easy Assembly.
All children have received lessons in the Rest Easy method.
The Rest Easy zone and resources are available for children to access every lunchtime.
All children are given 5 minutes relaxing Rest Easy time after lunch, before lessons.
Staff and pupils are using the Rest Easy language in class and around school.
Regular reviews are organised to ensure the standards are upheld.
Rest Easy has been delivered in school for at least 2 years.
"Providing a nurturing and supportive environment for all children is really important to us here at Lower Heath, so to receive our Rest Easy Gold Award is a fantastic achievement and one which we're so incredibly proud of as a school."