Rest Easy
We are supporting children's emotions on a day to day basis but during 2020 and 2021, it has become even more important to protect the mental health of our children.
As well as our Zones of Regulation work, we teach mindfulness, emotional intelligence, resilience, empathy and self-awareness to our children via workshops and one to one Rest Easy sessions. Pupils in need of more targeted support work closely with Mrs Moseley or Ms Vigon, in our calming Rest Easy area, to develop personalised strategies and discuss feelings in an open way.
Please see our parent flyer here and further information on our 'Rest Easy' programme below.
Rest Easy whole school approach – see image below or click here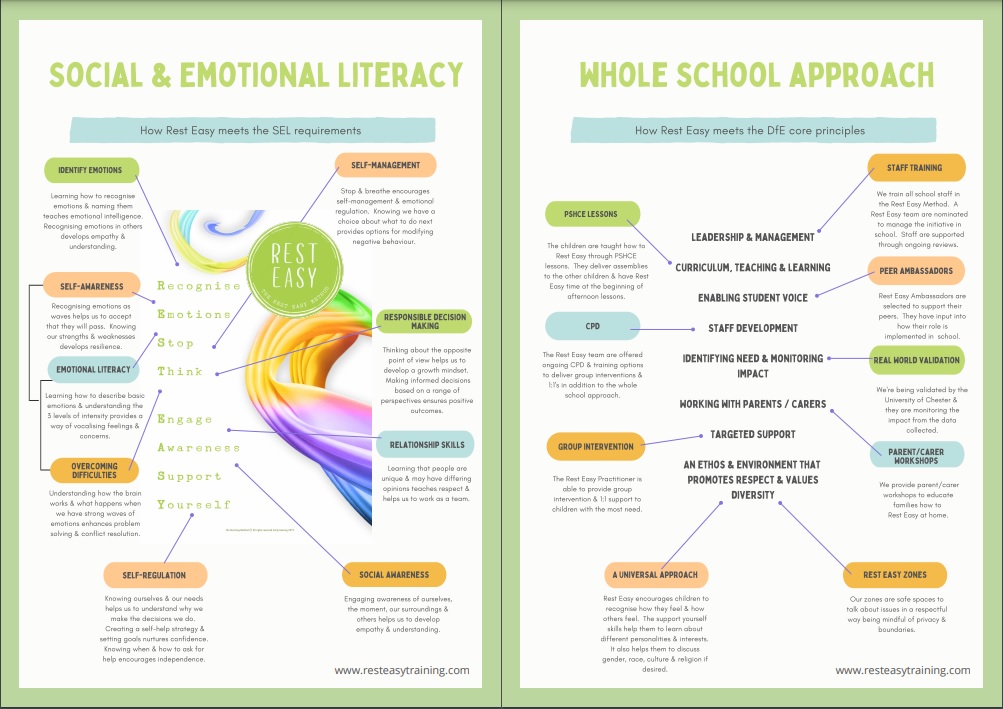 Activities for our pupils:
---