Vision and Values
As children of God, our pupils will share their achievements in fellowship with the whole school community, in a loving and respectful environment. Together, all children and adults will show thankfulness for our world, and use our faith to challenge ourselves to fulfil our God-given potential. Our motto, 'Let Your Light Shine', shows how our talents and potential can be illuminated through the example of Jesus' love, and how Jesus' attitude can shine through our actions and words.
Our core values: Love, respect, faith, fellowship and thankfulness.
Our mission is to:
· Offer a happy, enjoyable learning experience to our children, by ensuring that their interests are at the heart of everything we do.
· Provide pupils with an innovative, broad and balanced curriculum which prepares children to play their own important part in life in our diverse society.
· Create a loving, respectful atmosphere for learning, whilst providing high quality, enthusiastic teaching, to inspire children and enable them to flourish, reaching their God-given potential and letting their light shine.
· Nurture all members of our school community, and value them as individuals.
· Work as a Christian fellowship with families, the church and the wider community to encourage collaboration and conversation with others as well as respect for each other, and to celebrate the rural nature of our school.
· Support the mental health, spiritual development and well-being of all children and adults, through reflection, self-discovery and creativity.
· Empower members of the school community to develop endurance and resilience so that they are courageous, and are able to embrace the challenges of life through faith in God, themselves and others.
· Through daily worship and Jesus' key message of 'love others as yourself', enable pupils and adults to demonstrate their love for each other, themselves and the world around them and to show their thankfulness to God.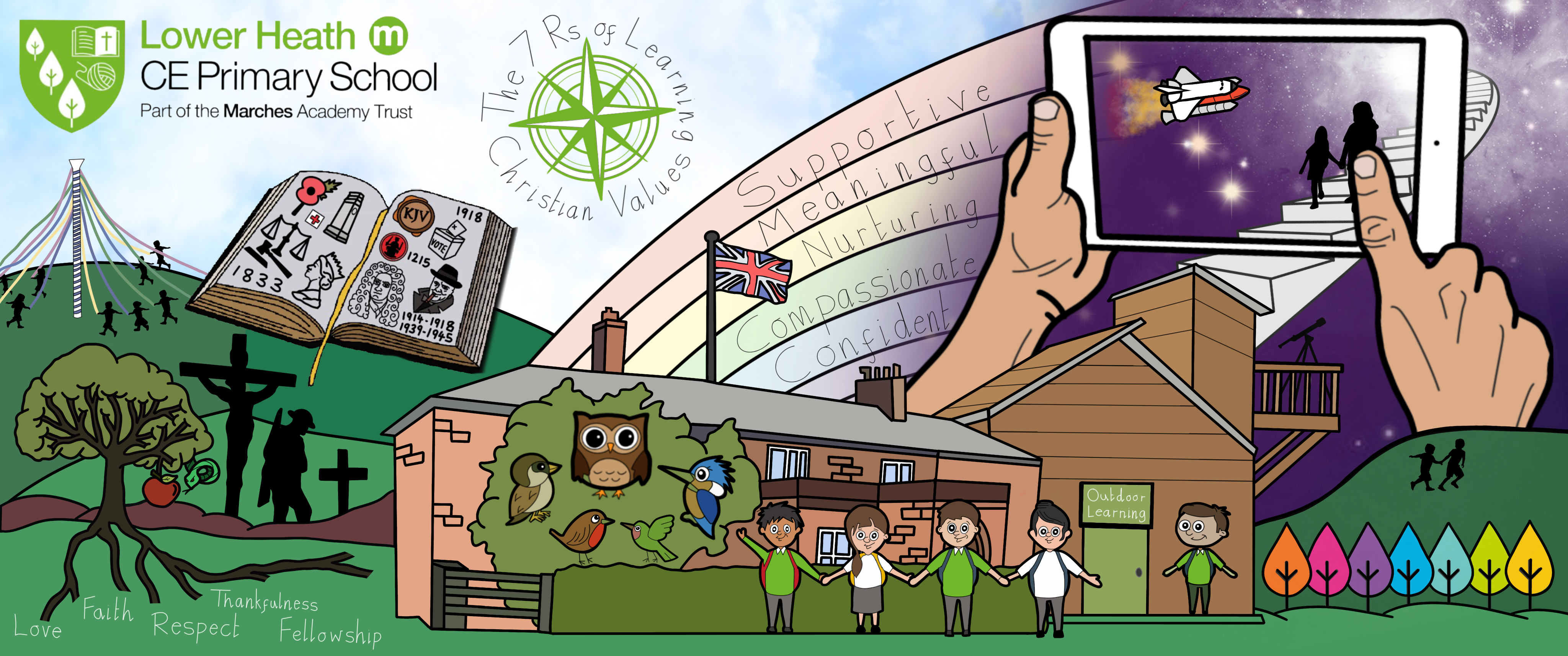 The Marches Academy Trust Vision and Values
Our Mission Statement
As a Trust, it's our mission to empower everyone in our Trust and our communities to live and breathe our values and Achievement Through Caring, to reach their full potential.