Our Core Values
"Guided by the wisdom of God, through the teachings of Jesus, and by the power of the Holy Spirit; we work together at Lower Heath to provide aspirational approaches to learning, so that all will flourish and reach their God given potential.
Celebrating our differences and respecting each other we grow together as a Christian family."
Our Vision and Values
"Let your light shine!" (Matthew 5:16)
As children of God, our pupils will share their achievements in fellowship with the whole school community, in a loving and respectful environment. Together, all children and adults will show thankfulness for our world, and use our faith to challenge ourselves to fulfil our God-given potential. Our motto, 'Let Your Light Shine', shows how our talents and potential can be illuminated through the example of Jesus' love, and how Jesus' attitude can shine through our actions and words.
---
Our core values:
Love
✝️"Love is patient, love is kind"
1 Corinthians 13:4
Respect
✝️"Do to others whatever you would like them to do to you"
Matthew 7:12
Faith
✝️"Faith can move mountains"
Matthew 17:20
Thankfulness
✝️"There's always something to be thankful for"
1 Thessalonians 5:18
Fellowship
✝️"Encourage each other and build each other up"
1 Thessalonians 5:11
---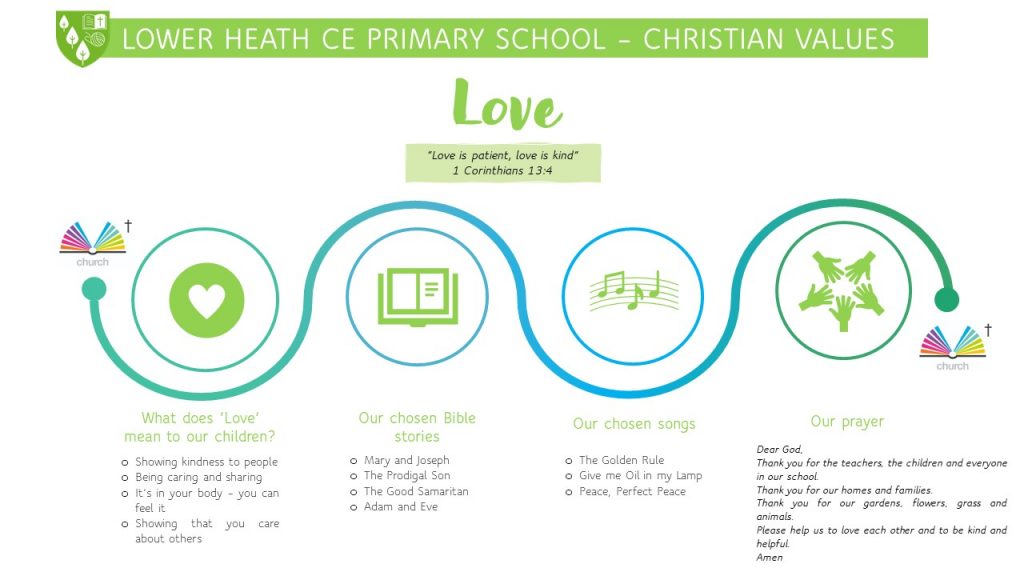 ---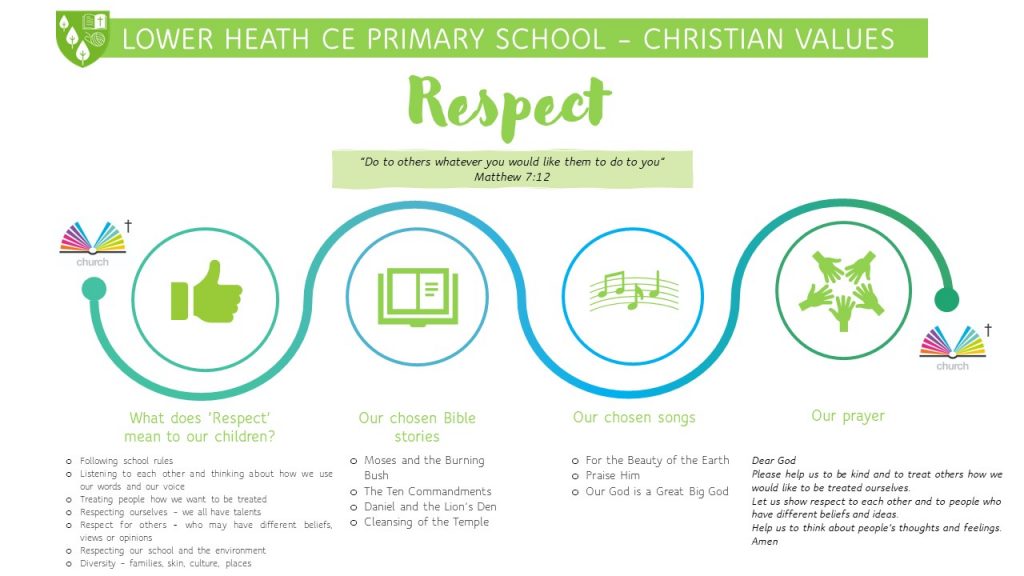 ---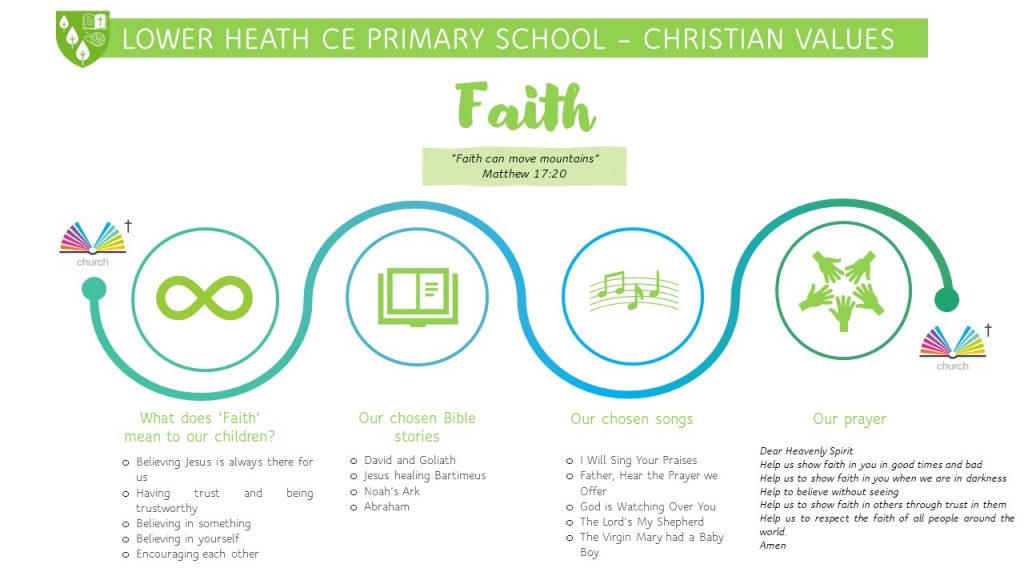 ---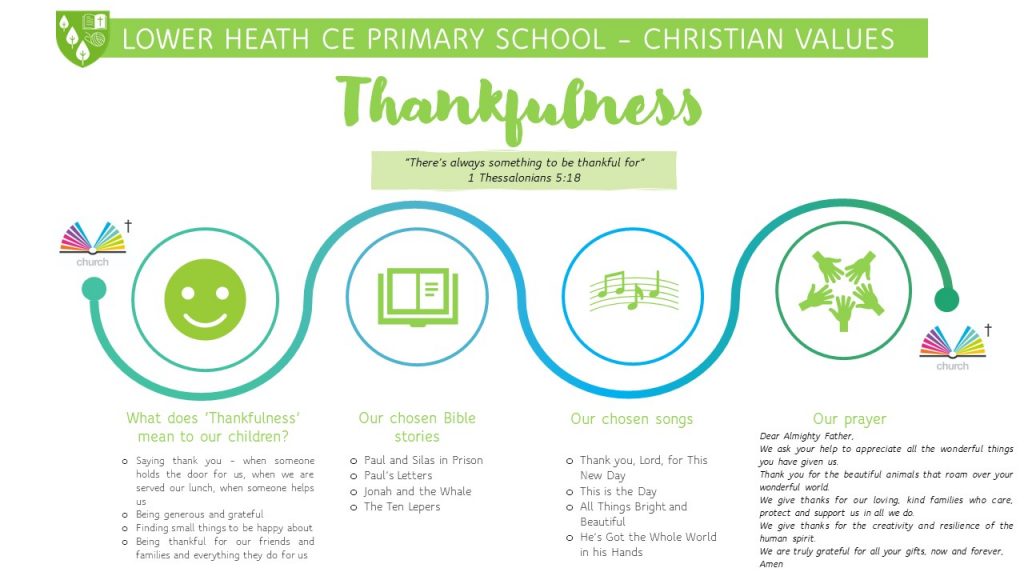 ---