Newly opened public footpaths around Lower Heath CE Primary School
Prees Walking Group have kindly informed us that they have reopened and improved all footpaths around our school along with lots of others too!
The map below shows the latest reopened path circled in red. All the paths on the map – the green dash lines are paths that are open and have been vastly improved with brand new kissing gates, new yellow waymark discs and a few new traditional stiles too.
There is now a nice walk up School Lane at the side of the school and a loop of paths starting opposite the Hawthorns then across to Redcastle Farm and up and past Oaklands. These are completely off road, very pretty and with plenty on things to explore and see!
A huge thank you to Prees Walking Group for letting us know and all the volunteers for carrying out the works. How brilliant for our community! For updates, check out 'Prees Walking Group' on Facebook.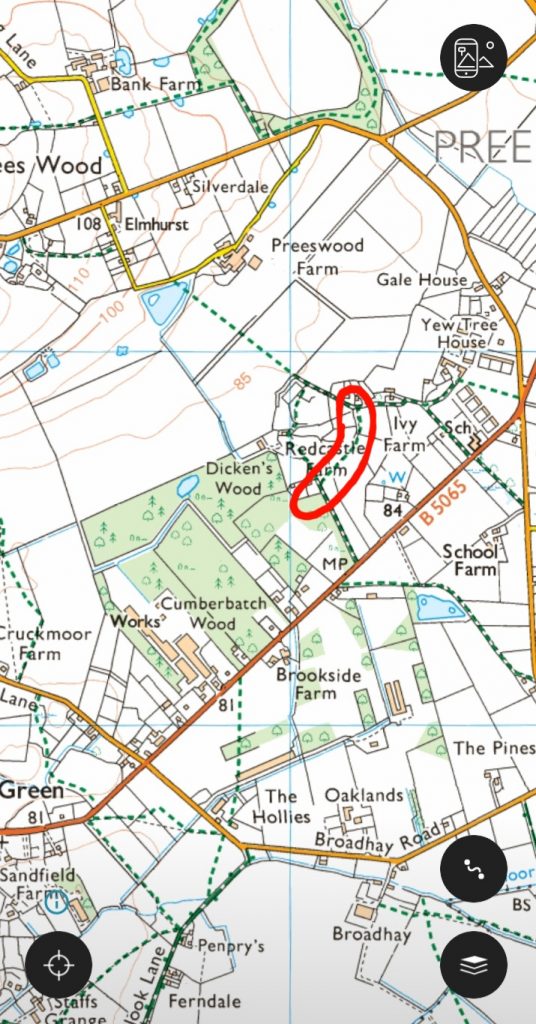 Posted by marchesadmin on 12th October 2021, under Uncategorised
---
Previous Post:
Harvest Festival Celebration 2021
Next Post:
Remembrance Service